Detailed products discription
4F/6mm - Flat Top End Milling Cutter / Carbide Square Endmill
Changshu Sanjun Precision Cutting Tools Manufacturer is a professional manufacturer of milling cutters, drills and reamers and has specialized in this field for 4 years. OEM and free design is available. Sufficient goods with good quality and competitive price is promised since it is factory direct sale.
The reason why you choose us:
1) Raw Material: We buy the material from Zhuzhou, Taiwan and Germany according to the different HRC grade. And we use the tungsten steel. Tungsten steel has higher HRC and longer serviceable time compared with HSS. It's 10 times sharper than HSS material.
2) Workmanship: The latest 5-Axis Grinder Machine imported from Taiwan is used. A professional leadership is insured and every employee is trained before working.
3) Price and Quality: We promise we only quote a reasonable price with satisfied quality.
4) Delivery Time: we have enough CNC machine imported from Taiwan, so we can effect shipment within 15 days and if you have an urgent order, we can delivery the goods within 7 days.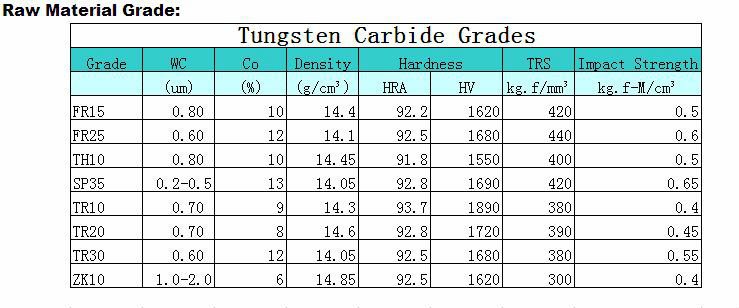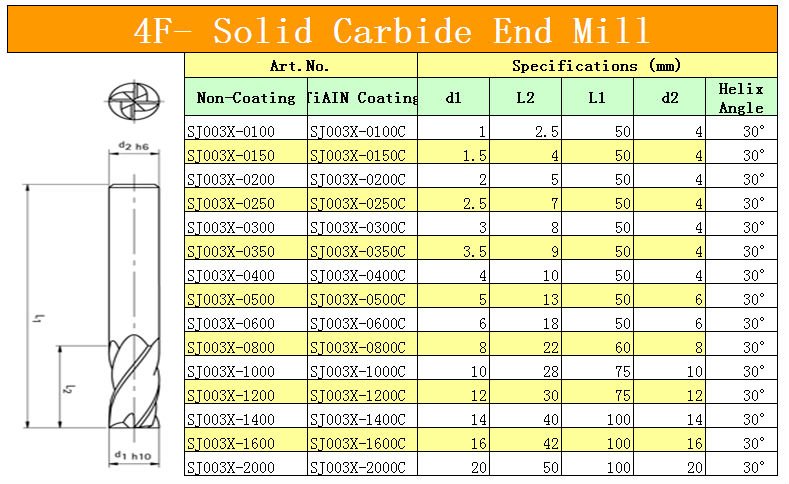 You may also want to know:
Monthly production: diameter 4mm 150,000 pieces
4mm-6mm 100,000 pieces
6mm-8mm 50,000 pieces
8mm-10mm 10,000 pieces
10mm-20mm 5,000 pieces
Main products: solid carbide end mills, drill bits and chucking reamers in standard & non-standard size.
Service: 1. Designated brand name can be carved on the cutters.
2. Plastic pipe package with each cutter and carton is used as the master box.
3. Delivery port is usually Shanghai. Another port is available if it is required.
4. Payment terms are L/C, T/T and D/P usually, other terms is negotiable if it is required.
5. Our technicist is available if there is any technical question.
Main market: Asia, Middle East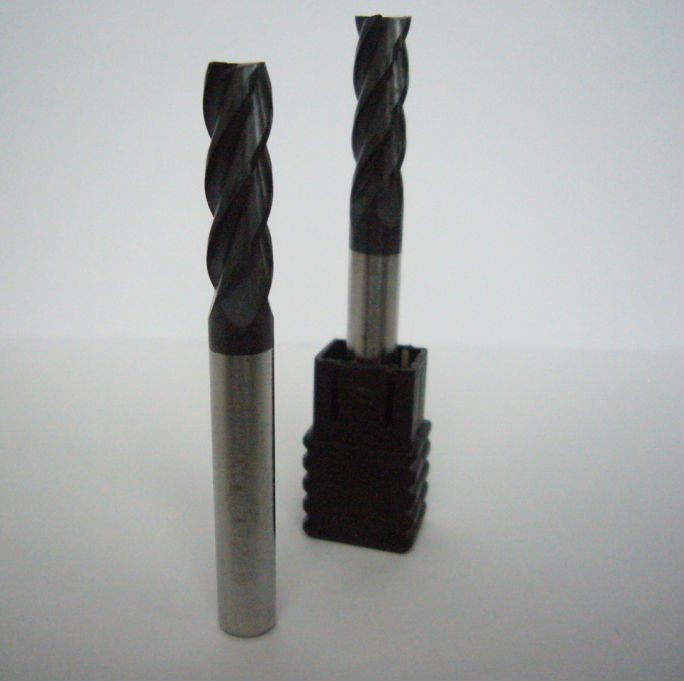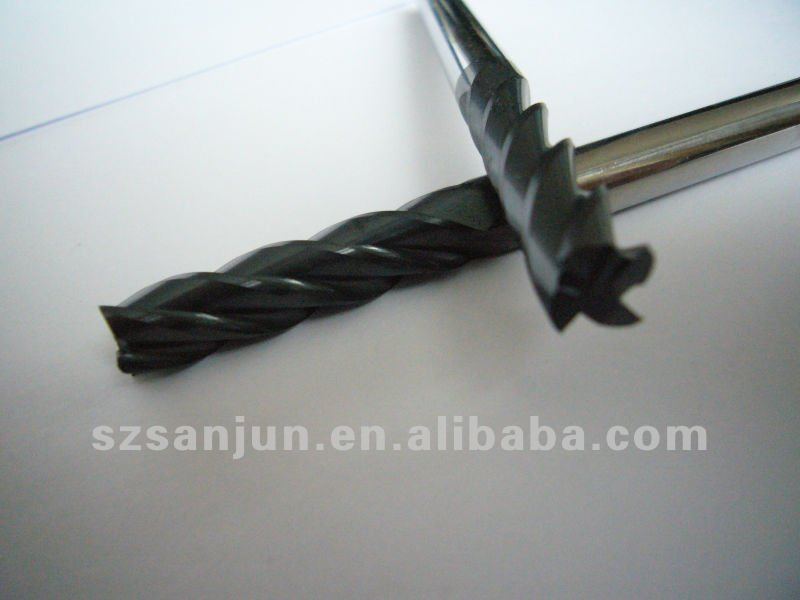 Warm tips: In order to have a good cutting surface and extend the cutting tools life, a tool holder with high precision, high rigidity and good dynamic balance is required.
1. Measure the runout of the cutting tools before using, and if the runout is more than 0.01mm, please readjust first.
2. The shorter of the length of the stick-out cutting tools is, the better the effect is. If the stick out part is too long, please re-adjust the rotate speed, feeding speed and cutting output.
3. When hearing unusual sound during the cutting process, please slow down the principle axis' rotate speed and the cutting output until the unusual sound is disappeared.
4. Cooling the steel in a spraying way can maximize the TIAIN's effect. Water-soluble cutting fluid is not suitable for stainless steel, titanium alloy and heat resisting alloy.
5. Cutting method is selected according the type of the workpiece and machine. The above information is provided for informational purpose only.